Chelsea legend Pat Nevin feels sorry for the club's current first choice goalkeeper Thibaut Courtois as he is 'underemployed' as Chelsea's form gives me little to do these days. The last time Courtois conceded a goal for either club or country was the middle of September. The record for country would have continued but for Estonia's Henri Anier who scored when they clashed with Belgium on Sunday.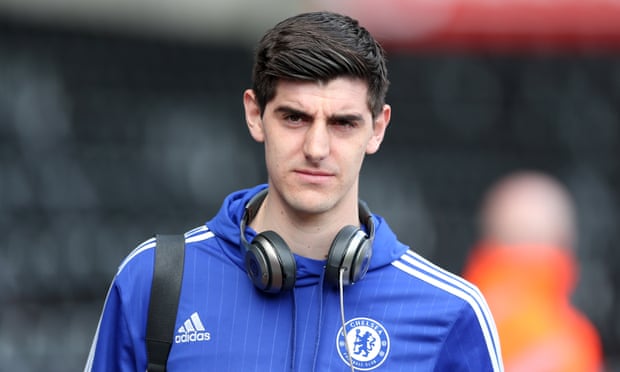 Courtois exploits means that in over 14 hours of competitive football, he has allowed just one goal score. His teammates on the other hand have netted 37 goals within the same period. Courtois would definitely be feeling underemployed if the situation continues.
"Poor old Thibaut Courtois, he must be getting very lonely and very cold at the moment. While Chelsea are justly lauded for their recent form, he tends to get left out because he has generally had very little to do over the past five league games," Nevin opined on Chelsea's official website.
Nevin added that the player was not 'unemployed' only underemployed as the current 3-4-3 formation of Chelsea is a defensively compact option.
"You have got to feel sorry for Thibaut, getting left out of things so much, but then maybe it is a little more complicated than that. Yes, he has been a tad underemployed but they often say that the best goalkeepers are the ones that can go from doing nothing to making a great save in the blink of an eye. He certainly has been doing that, he has been underemployed but not unemployed," Nevin wrote.
Nevin added that there are some underground work that Courtois does that might not get recorded in the game's stats like stopping crosses before they turn dangerous situations. Nevin hailed how the Chelsea shot stopper has handled crosses of opponents before they turn to goal-scoring opportunities.
"There is also a bit of marshalling to be done of those in front of him, and he has become more and more vocal the older he has got. Beyond that there is something even more subtle; defenders who have belief in the guy behind them tend to play with more … just as Cesar Azpilicueta, David Luiz and Gary Cahill have been doing," he added.